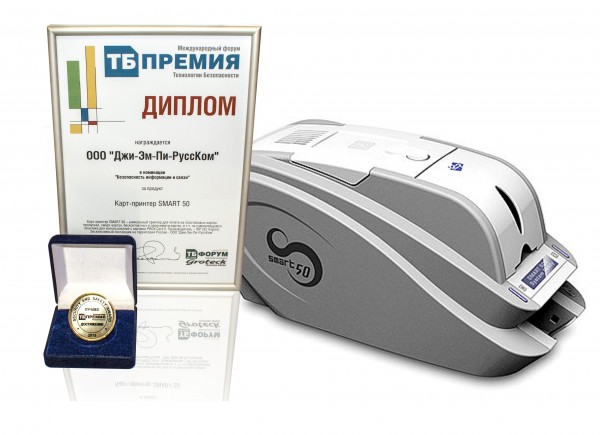 The SMART-50 series, a proven card printer with its high quality and performance, was awarded with "Security & Communication" prize at Security & Safety Technologies 2016 exhibition held in Moscow, Russia.

SMART-50 series card printer offers fastest printing of high-quality graphics in color or monochrome. The SMART-50 supports a wide range of optional features including magnetic encoder, contact and contactless smart card encoders and can be extended to have Flipper or Lamanator at the back of the printer to enable dual sided printing or laminating.

IDP, a leading ID Card Printer manufacturer, is dedicated to making better ID Card Printers with diverse and innovative technology. The IDP will strive to make card printing available to all by offering high quality, affordable, and simple to use ID card solutions.