The World is facing a widespread challenge with the outbreak of COVID-19, and this has impacted our routine life immensely.
We also have never experienced unprecedented pandemic such as COVID-19 in our lifetime and the focus is moving towards prevention by ourselves and makes the best of what it has to be given us.

Identification cards are used in everyday life.
And in accordance with hygiene tendency what people do clearly define, the associated business from access control to payment cards and driver licenses, the future of zero contact provides an opportunity when upgrading your ID Card Printer.
---
Card Printing Solutions during a Global Crisis – "Untact"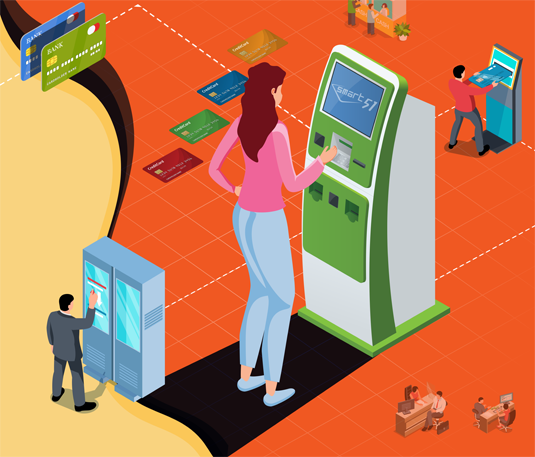 In some of the verticals where the plastic cards are used above, you can't escape the moment that meets unspecified people when issued or renewed cards while waiting for a very long line.
"Untact"
is a Buzzword trending around the world, especially, that relates to reducing person-to-person contact through technology.

"UNTACK" meaning NO-CONTACT is a portmanteau of the prefix "un" and "contact" that alludes to what a contactless society in the post-coronavirus era will look like.


This Korean-English word (UNTACK) has resurfaced and in the spotlight again after first showing up around 2018. This gives the card printing and security card industry the opportunity to showcase IDP's contactless benefits of business in society.


At this moment, there are two factors we should concentrate on.
1. The hygienic demand (Contactless) has increased
2. Fear of face-to-face contact has also increased
---
• UNTACT – Demand for Contactless Business Grows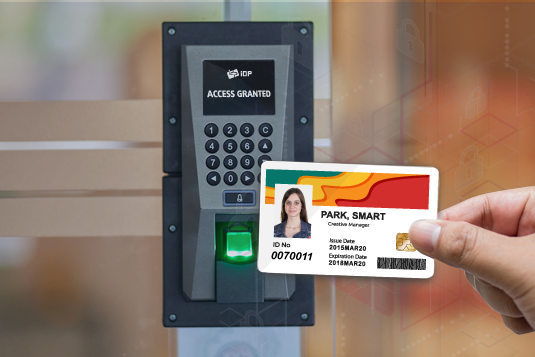 Concerns over hygiene are at an all-time high when we touch or use the equipment with our hands.
Ironically, people don't want to touch anything apart from their own cellphones.

For example, we commonly used to touch the fingerprinted device when passing by school or company without hesitation before the coronavirus outbreaks.


The use of

Contactless Smart Cards with RF Chips

do not require direct contact and is ideal during this pandemic.

When it comes to a contactless card, if the access/attendance card is placed in the card case or back of the mobile phone case, the quality of hygiene will be higher than in the case that the user is holding by hands.
Plus, desktop card printers that can encode and print Contactless Smart Cards with RF Chips can be essential during these trying times and can help keep the virus numbers down globally.

It is are also able to incorporate designs with unique elements such as holograms and UV patterns that can prevent counterfeit use in public institutions and companies.
• Unattended instant card issuance Kiosks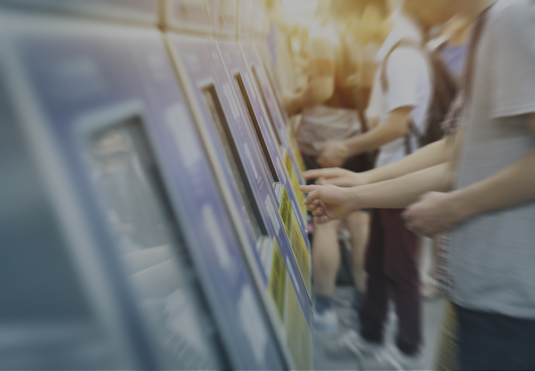 The Self kiosk service is already widely spread at off-site locations such as banking, subway ticket, driving license, and automobile registration cards.
Before the outbreak, IDP Co Ltd,. has and continues to provide the compact

SMART-51 KIOSK

.


The SMART-51 KIOSK is easy to install in public institutions as well as
in the

SMART-70 Multi-hopper

which is capable of up to 6 different types and has a capacity to hold a total of 3,000 cards.


Automatic kiosk service supports fast card issuance and operates 24/7, for customer convenience.
Administrators can also remotely monitor the overall card issuance status, such as the operation of consumables through contactless integration making maintenance convenient and seamless.

These kinds of self-service instant card issuance are the best way to adapt without human interaction to help prevent the spread where various forms of card issuance services are needed.


Unfortunately, the end of the Covid-19 pandemic is unknown and Contactless business interactions are essential to keeping the number of cases down.
Access control and unattended self-service kiosks are part of the zero-contact paradigm and have become an essential element in our daily life.
If you have any questions about Self-service kiosk or security card issuance related,
Feel free to contact us at sales@idp-corp.com
#IDP
#Kiosk
#Zero-contact
#Contactless
#SMART-51K
#SMART-70