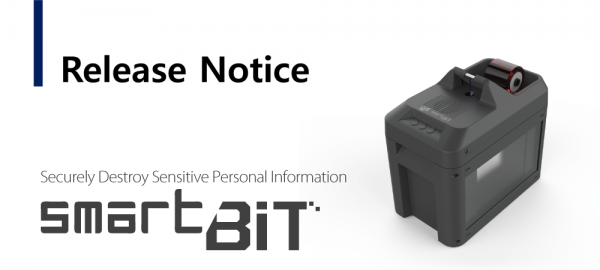 IDP is proud to announce that the world's first card printer ribbon shredder, SMART-BIT® is released and orderable.

IDP's SMART-BIT shreds used direct-to-card or retransfer card printer ribbon panels into tiny unrecognizable pieces destroying the sensitive information left on the ribbon panels.
The SMART-BIT is the solution for the secure disposal of the used ribbons eliminating the concerns about counterfeiting. Compact easy-to-use design and its capability of handling the ribbons from industry's popular card printer brands will provide efficient user experience.

• Initial Order Schedule
- Please, order from Oct 1, 2018.
- Shipping will start from early November, 2018.

IDP will continue to strive to develop and offer the innovative products to the market.

Thank you for your continuous cooperation.